About Beyond Management Group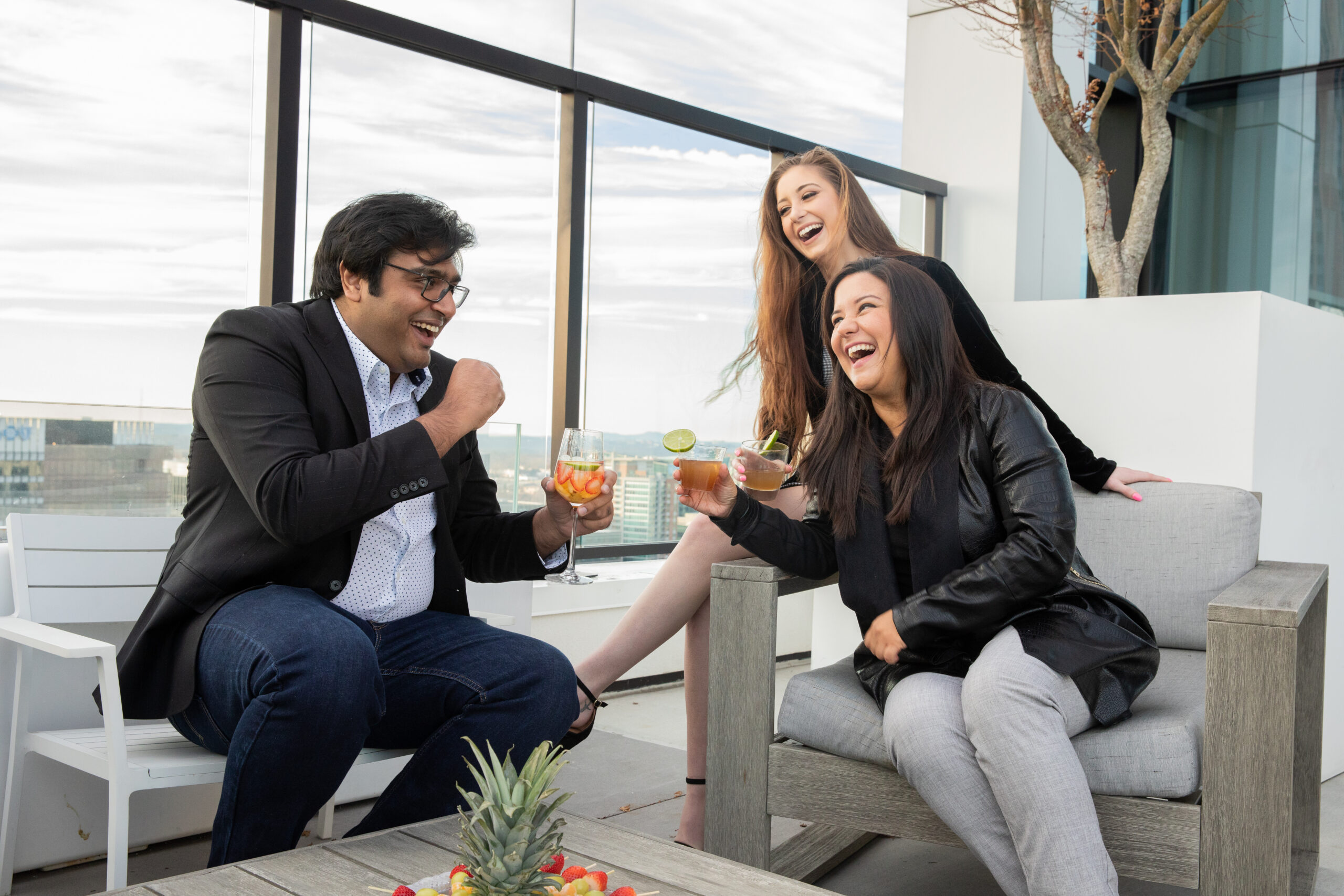 Beyond Management Group also known as BMG provides services in General Business Management including but not limited to Resort, Hotel, Recreation & Leisure Management, Education, Information Technology, e- Marketing including eCommerce Development and integration. We also develop and maintain internet-based technology solutions, web portals (applications) and provide unique and custom based solutions to young entrepreneurs for career growth and success.   
BMG is an organization which is highly complex in its nature, we excel through innovation, creativity and rewarding strategies. We have designed various distinct wings (divisions) with BMG, and these wings help us focus entirely in their respective area of specialization. These wings and divisions are ever changing, revolutionizing with current and future demands while concentrating exclusively on needs of our clients, whosever they may be, from Corporations to Small Businesses, to Educationalists to Universities, from Students to Fresh Graduates and from Startups to Entrepreneurs.
Beyond Hospitality Management (BHM) – Providing General Business, Hotel, Resort, Leisure, Recreational Events and Travel Management.
Beyond Education Management (BEM) – Providing educationalists and recent graduates with tools to thrive above and beyond what a college and or universities could offer.
Beyond Technology Management. (BTM)- Providing Information Technology Solutions, New Product and Application Development, E-commerce etc. 
We provide multi-faceted, profitable yet achievable, learning, growth and management solutions to innovators, future leaders, leading educational institutions, corporate investors, and the private sector (Hotels, Resorts, Event Planners and or Corporations / Asset Managers). We commit to performance, quality assurance, and peace of mind, while providing an optimal balance of financial and personal growth. We help you in decision management, maintaining high standards, continuous training, and motivation to achieve a high level of client satisfaction.
Through our various wings and division, we can cater to the needs of not only our various diverse range of clients amongst spread-out industries but also able to provides a fantastic platform for entrepreneurs, educationalists, and young professionals to indulge, converge and shape these industries to success in modern digitized World. We offer several solutions, both short term and long term, backed by superior consultation from start to finish.
While we provide these unique services to our distinct client base, experienced professionals (and those who interact and engage with us) get the amazing opportunity to work on our internal projects and at supervisory and management levels, allowing them to further excel and enhance their skills and expertise in a competitive global market via professionalism and cutting edge leadership mechanisms. 
Overall, Beyond Management Group values integrity, change and respect for the individuals. We focus on stress free learning, sharing of ideas and individual creativity. We take the clutter away and let you focus on only what matters and what works. Our success is based on our ability to be flexible while adhering to idea of self-care, disciplined yet easy to adopt, natural management methodology. We apply this to anything and everything that we do. We encourage personal and professional growth and excellence through innovative thinking, by understanding learn/unlearn mechanism, and via deserving, on time advancements. We say NO to "gaslighting", we "Invest in You" by believing in YOU!!!
MISSION STATEMENT
Beyond Management Group's mission is to consistently deliver long-term stability and change adaptation to our clients, while eliminating their concerns of Persistence. To provide outstanding consulting and e-marketing services; by continuing to develop, improve, upgrade, and deploy. To meet the challenges of the present and to stay ahead of the future; and to improve as a brand by believing and investing in the "Human Capital". 
VISION STATEMENT
To continue to expand our presence both nationally and internationally and become a renowned, trustworthy global partner in Consultation and Human Growth. To be good corporate citizen within the communities we operate; to outsell the competition and be good leaders. Additionally, as uniquely placed in a niche market, we strive to be recognized by educational institutes and corporations for our exceptional service in diagnosing, evaluating, and solving our client's problems. 
We are achieving this mission and vision by attracting, mentoring, and retaining superior quality human capital, who believes in investing in themselves productively as a team to out-perform the competition through brainstorming, application of common sense and use of latest technology. We believe in ourselves as much as we believe in you. We not only dream for a better, brighter future, but make it happen with our commitment, every single day. That's why " Our World is Beyond Perfection"™.
| | | | |
| --- | --- | --- | --- |
| Through BMG's various wings and divisions, we can cater to the needs of not only our various diverse range of clients amongst spread-out industries but also able to provide a fantastic platform for entrepreneurs, educationalists, and young professionals to indulge, converge and shape these industries to success in modern digitized World. We offer several solutions, both short-term and long-term, backed by superior consultation from start to finish. | BMG's Technology Wing offers competitive services in Information Technology, Application Development, Project Management including Resource Identification, Assignment, and Allocation. We tailor our project schemes uniquely to meet future needs and highly customize our creative models to offer all-inclusive, stand-alone, fully managed, or partially managed solutions for not only businesses, but for individual entrepreneurs. | We develop revolutionary innovative internet-based portals that are cost-effective and end user-driven. These enterprises are web-based, easy to use, Portals provide an interactive user experience that is based on data analysis and market research. These portals allow consumers to socially interact, sign up for services, or simply purchase unique products at highly discounted prices. | We provide Educationalists and recent graduates with tools to thrive above and beyond what a college or university could offer. Beyond Education Management (BEM) partners with renowned Colleges and Universities that then help BMG identify and develop qualified individuals for practical training, internship, and full-time employment positions in the Tourism, Hospitality, Recreation, IT, General Business, and Engineering industries. |