Beyond Management Services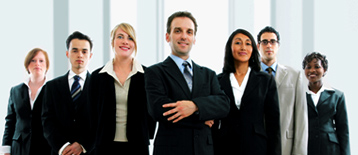 Beyond Management Group is a management organization and a global partner. We provide services in hospitality management, IT consulting, e-marketing, training and development and development of internal based technology solutions and web portals.
We are one of the fastest growing companies in the Information Technology Industry in the United States and United Kingdom. Beyond Management has earned a reputation for satisfying world-class clients with a track record of delivering high quality results. Beyond Management has established strong relations with clients, some of which are Fortune 500 companies. We understand businesses' computer technology needs and we deliver the goods and services required to keep their computers running at top speed and maximum efficiency and help clients. Some of our clients include Coca Cola, Comerica Bank, Bank of America, Wells Fargo, and others.
The internal based technology solutions and web portals can also be referred to internal/in-house projects. These web applications and portals are developed, maintained and managed by our own team, which involves a group of IT specialists who are experts in the development of web portals. These experts are assigned to various aspects of developing a web portal, including marketing and cost analysis. The web portals act as an online service provider, as they provide a platform or an online portal for several companies to e-market their brand or product and at the same time provide easy and cheaper online services to the end user, such as online shopping, online dating, discount coupons, so on and so forth.  Some of our web portals are: www.beyondexchange.org, www.printmypics.net, www.wilydeals.com www.couponscave.com, www.mypetcouponscodes.com, www.couponscave.co.uk, www.dealscave.com
Besides providing IT consulting services and e-marketing we are also a hotel management company which provides superior management of premier hotel properties for owners and asset managers. In the world of hospitality, the name Beyond Management stands for innovation and excellence through supporting prestigious brands such as Marriott, Hilton, Holiday Inn, Best Western, Intercontinental Hotels Group, Crowne Plaza, Four Points Sheraton, Comfort Suites, Hampton Inn and many more.
Our managers strive to excel. We offer this through Sales & Marketing, Revenue Management, Food & Beverage, Finance & Accounting, HR& Risk Management, Training & Development, Data Processing/IT, E-marketing and Hotel Operation & Management. Beyond Management provides owners and investors financial performance, quality assurance, and peace of mind.
Beyond Management's professional management team provides an optimal balance of financial decisions, maintaining high standards, continuous employee training and motivation to achieve greatest guest satisfaction. We position our properties to surpass guest expectations and offer unique hotels with a competitive edge in each market.



Beyond management develops and retains superior quality personnel who work productively as a team to out-perform the competition through aggressive marketing and sales programs, superior performance in recognizing and meeting customer needs, and effective financial management.